Event organisers' favorite mobile stackable urinal
Since it's introduction in 2008, the Pluto3 mobile urinal is the most popular mobile urinal for use on events.
It's stackable design allows toilet rental companies to transport 4 Pluto3 mobile urinals on the space of one portable toilet.
Since 4 persons can make use of the Pluto3 simultaneously, using this urinal will certainly reduce waiting lines. 
The logistical advantages of stackable urinals speak for itself, and so does the success of this urinal worldwide.
Specifications:
Height: 1600 mm
Width: 1120 mm
Depth: 1120 mm
Weight: 40 kg
Capacity: 400 Liter
Available in several colours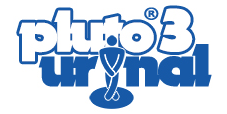 The Pluto3 urinal was designed by Atlas Portable Sanitation in 2008. As a former toilet rental company, the people at Atlas knew the challenges facing rental companies when supplying sanitation facilities to a large scale festival.
At least oneof these challenges was met with the development of a stackable urinal Pluto3.
The Pluto3 urinal stand is being used in over 22 countries at special events and in city centers!